About Chantal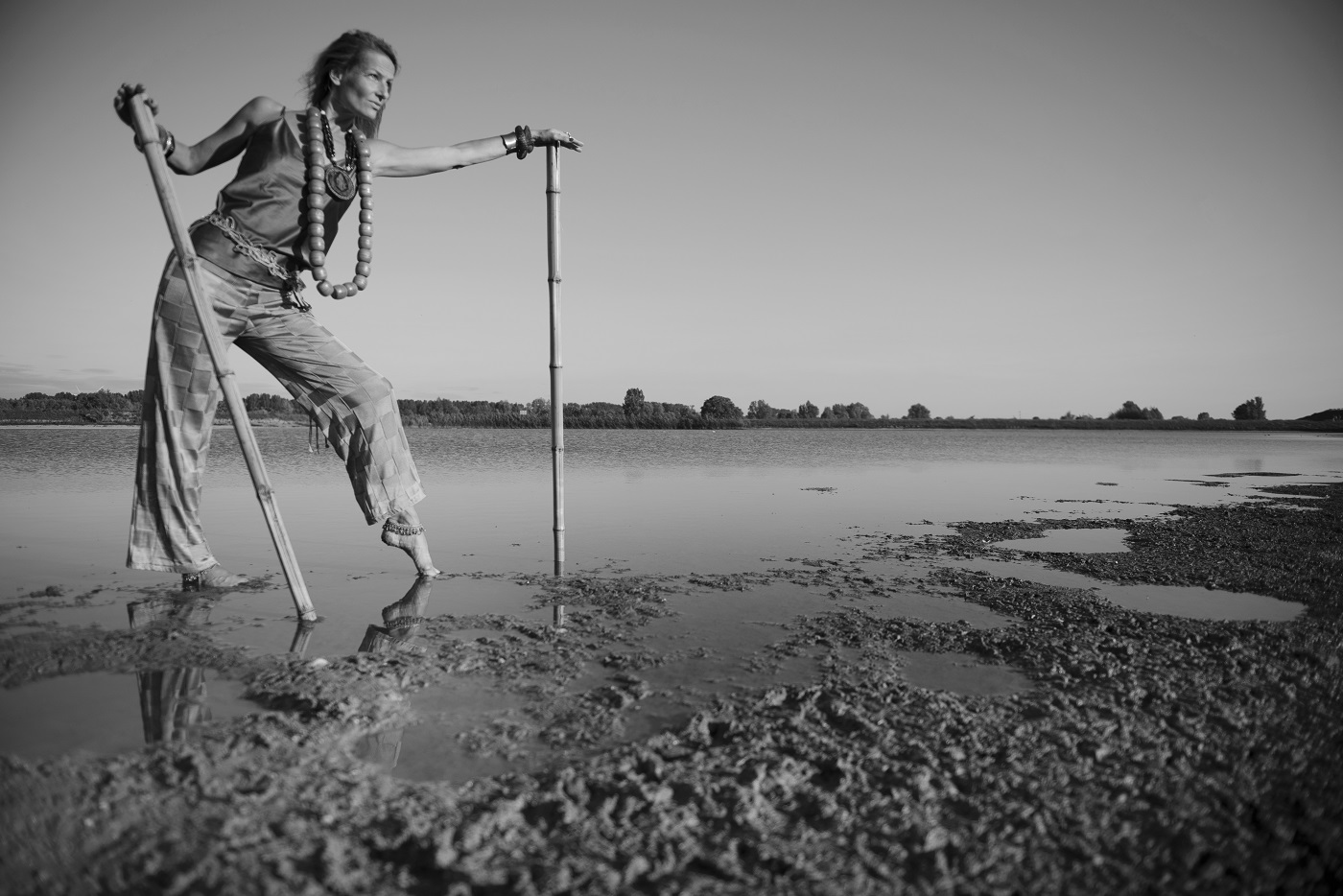 Since my childhood, I have always been surrounded by creativity and art. As a young child I grew up between paint and brushes. My father is an artist and my mother a stylist. They often brought me to art exhibitions when I was young. Not only art is my passion, but also dancing. As a child, I started with classical dancing, which I did for a long time. These days I am more into modern dancing. Dance and my studies in Body & Mind Language motivates me to paint specific postures of the human body. The inspiration for these paintings I get from photographs or when I attend a dance performance.
Emotions play an important role in my paintings. I also try to experiment with colours and shapes that complement each other in my abstract work.

The materials I use are pigments of natural stones, pastel, acrylic and oil, both on paper and canvas.
Often I combine these different materials in one painting, like pastel and acrylic, or oil as a finish substance.
From natural stones of mountains I make my own pigments.
I mix the colours most of the time directly on the canvas.
This is how different shades occur and also why the original colour remains visible in detail.

During my studies in textile, fashion & interior design, model drawing and compositions were a focal point.
After my creative studies, I took lessons in drawing, abstraction and mixed techniques by different artists.
And I studied 17th century painting techniques.
Chantal works for twenty years as a Decorator. She works for Fashion Labels, Design Studios, a Dutch Television program for Interior Design,
Real Estate Companies, Residential and Commercial Interior Projects dedicated to the highest levels of detail and creative expression.
She owns her company Osmosis Interior - osmosis-interior.com

Her work was exhibited in Luxembourg and she exhibits regularly in The Netherlands and Portugal.

Please email This email address is being protected from spambots. You need JavaScript enabled to view it. to book an appointment to view available works.


Exhibitions 2022 / 2023:

The Lux Gallery - Diversity
Centro Cultural Gil Vicentina
Rua Dom Joao III - 2330-135 Sardoal, Portugal
July 5th - 31st -2022


Luz Cultura
Rua da Praia 23B
8600-156 Praia da Luz, Portugal
Augustus & September - 2022


5 Entidos Carvalhal (Restaurant)
Av. 18 Decembro nr. 45A
7570-779 Alcacer do Sal (Comporta), Portugal
September 15th - October 15th - 2022


ART EXPO ALGARVE - PORTIMAO, PORTUGAL
Located within the 17 acres of Parque de Feiras e Exposições de Portimão (Fair and Exhibits Park of Portimão),
overlooking the Arade River and in the heart of one of the most dynamic areas of the Algarve, Portimão Arena is in a privileged location.
February 10th - 12th - 2023